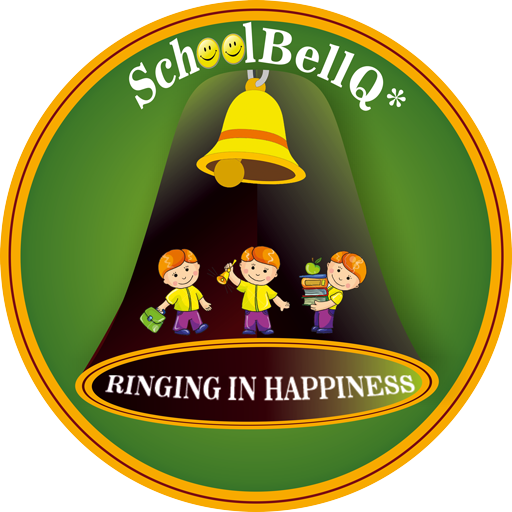 SchoolBellQ* Services is a 100% unit of K One Ventures LLP - A Technology Services Start-Up Recognised by Government of India - Reg no - DIPP12489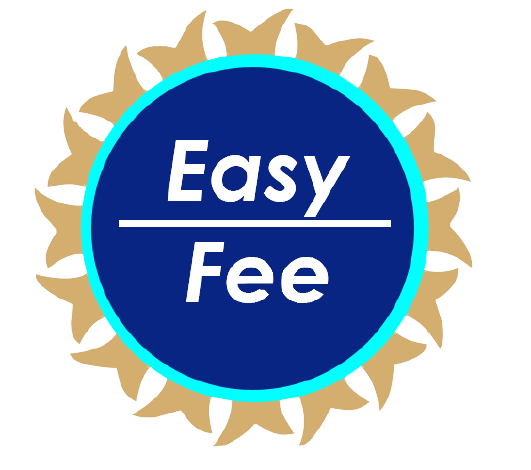 3Ways to INCREASE Fee collection,
With Our EasyFee Solution You Can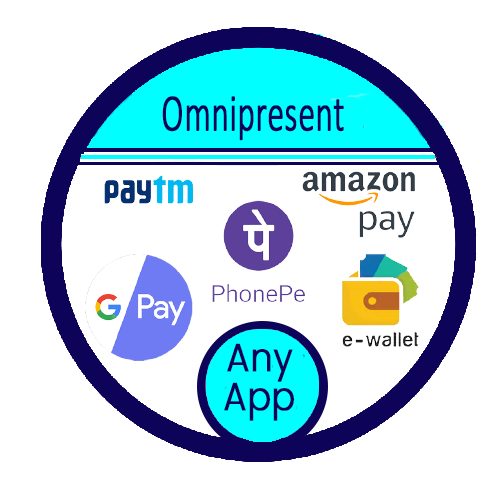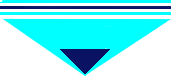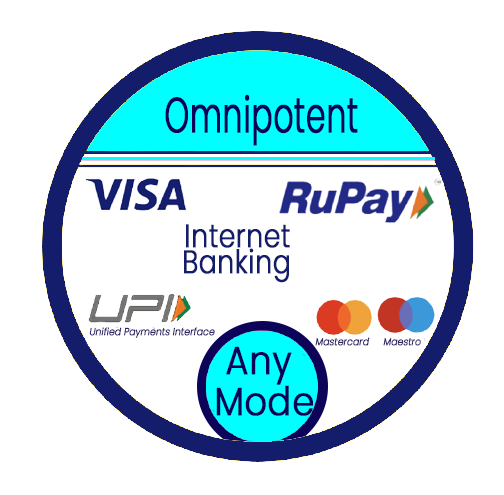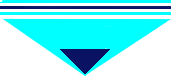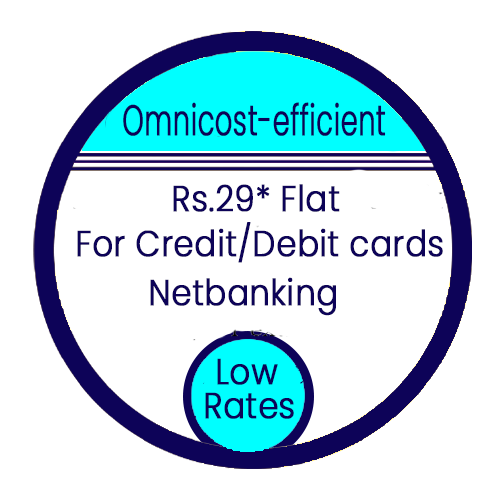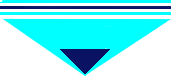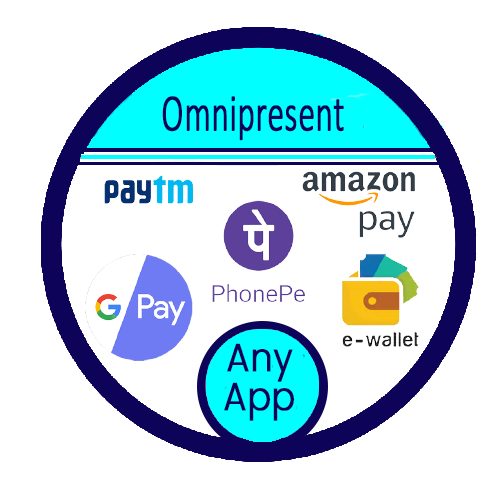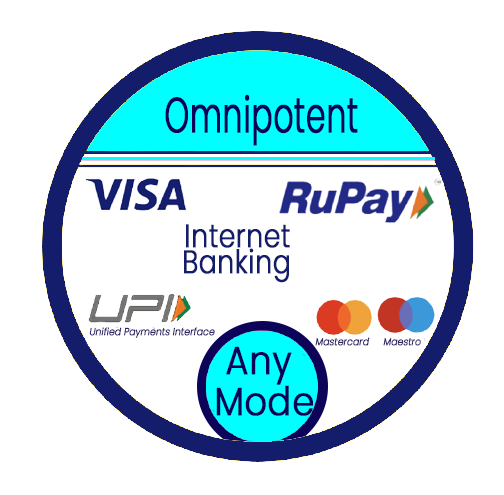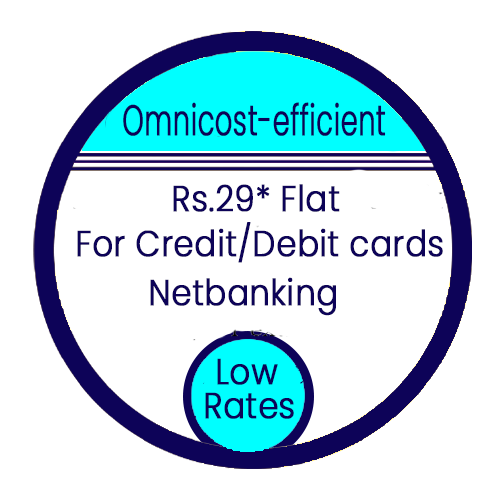 Homework
Superior Homework Module
Easy, Intuitive, and Richer homework tab with subject wise chapter wise selection features along with submit by date filters and sorting features
Ability to close loop the feedback on the homework by updating of homework submission status in an efficient quick manner
Superior Homework Module II
Easily Identifiable color codes to distinguish between the various homework status to allow parents to focus on the pending or late submission in homework
Teacher wise homework assigned analysis in Reports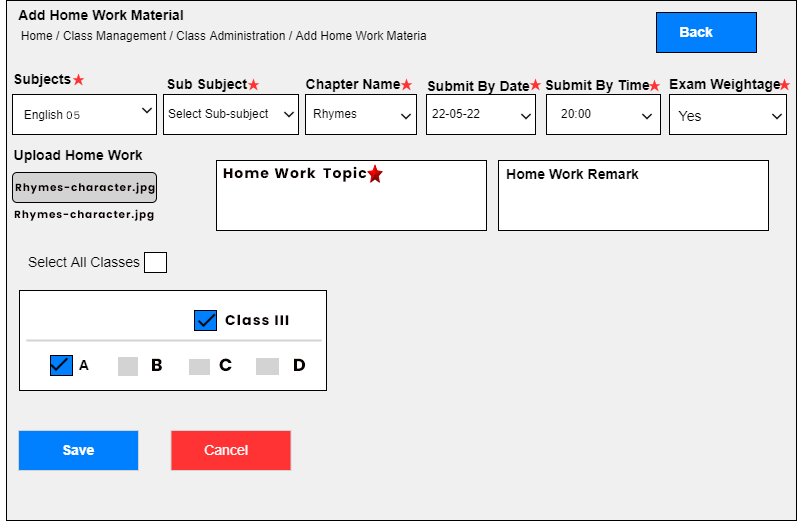 Interactive Extra Curricular Module
Extra Curricular activity Module has a feature that lets parent see the list of activities scheduled
ECA can be assigned at a class & section level also allowing them the ability to nominate their ward to any event
Birthday Notifications
Automatic customized, addressed by their names Birthday & anniversary messages to Students & Teachers respectively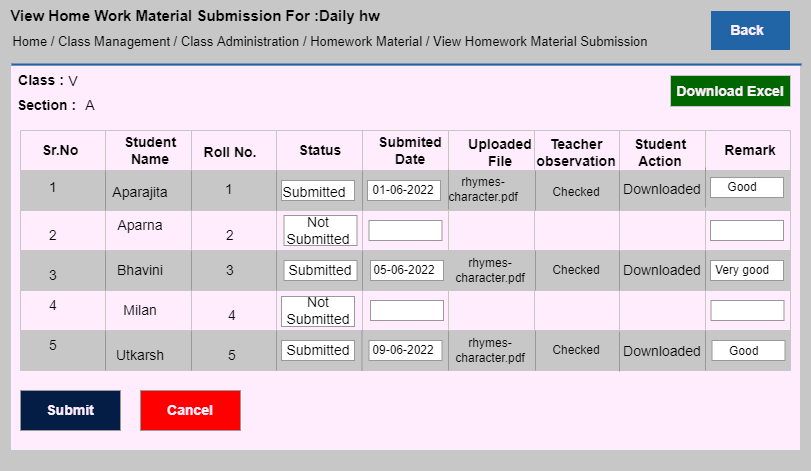 Utility Management: Book Store & Uniform store
(Module to facilitate the selling of school materials online to the Parents)
Multiple Relevant books & stationery sets with various subject combinations for each class can be created and offered for sale to parents online.
Defining composition of packages and mapping to classes.
Every book set is assigned relevant subject textbooks, materials & notebooks.
It allows parents to order books from their homes and pay for them online.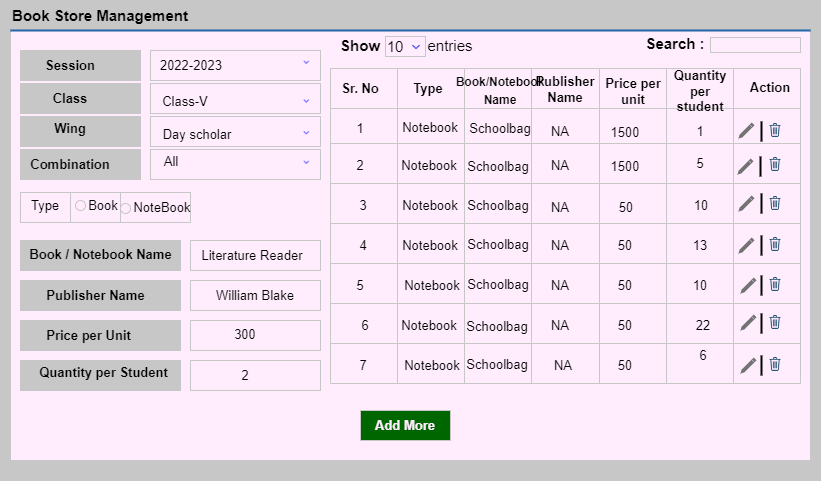 We have developed a unique ability to make customised apps in your school's name, flaunting your name and boosting the school's brand.
The school can choose the name and logo, and our team will launch the same in the App Store and the Google playstore.
We will further back it up with complete branding support of the school's custom website for the app in their URL and the comprehensive back-end customer support for a password resolution.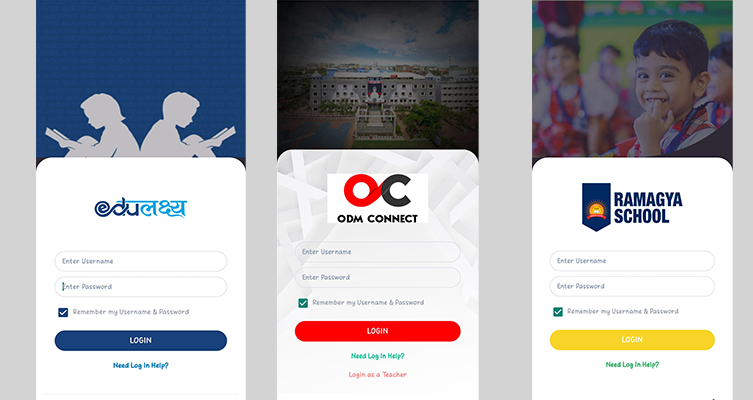 Content Management System
This new module under development will be likely a game-changer for schools and help them genuinely control the delivery of its academics in the classroom.
It standardises the complete pedagogy and ensures the best practices are adhered to as laid out in the delivery modules.
Intelligent SMS
Notifications
School can send notification to the parents on regular, important and urgent basis.
Reports
With about over 100 reports Our Reports module & reporting system is a treasure trove of information with various descriptive and analytical reports providing incisive and actionable insights to the school management. The reports cover entire spectrum from academics to administrative aspects. User specific reports are also available for customization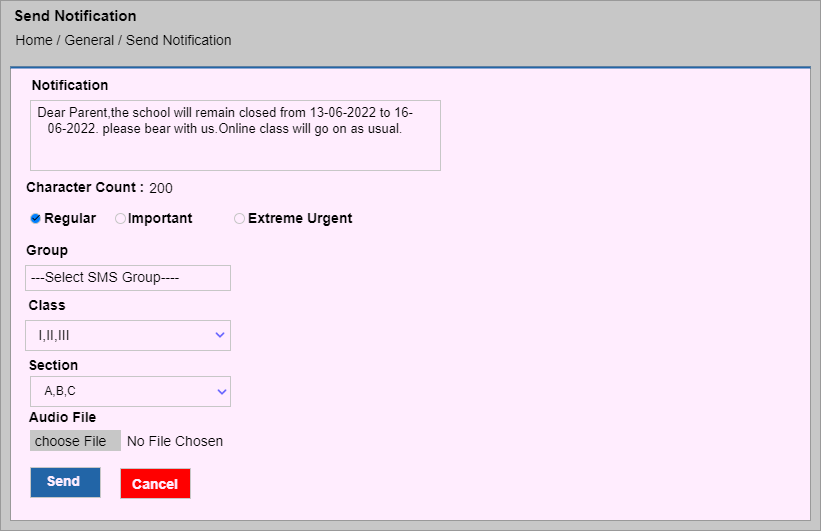 Student Teacher Chat:
(Module to Replace Traditional diary for effective communication between Parent & School)
1. The one to one chat faclititaes faster & effective communication.
2. Instantaneous notifications to teachers and parents when chat is received.
3. Enabled on App and web login platform.
4. Allows users to attach any kind of attachments with cjat right from JPG to PDF to Excel to Microsoft's office files.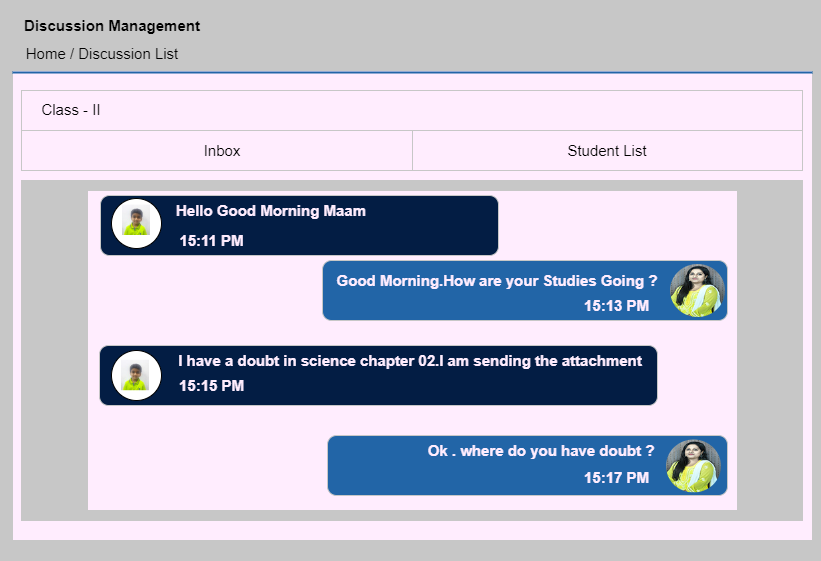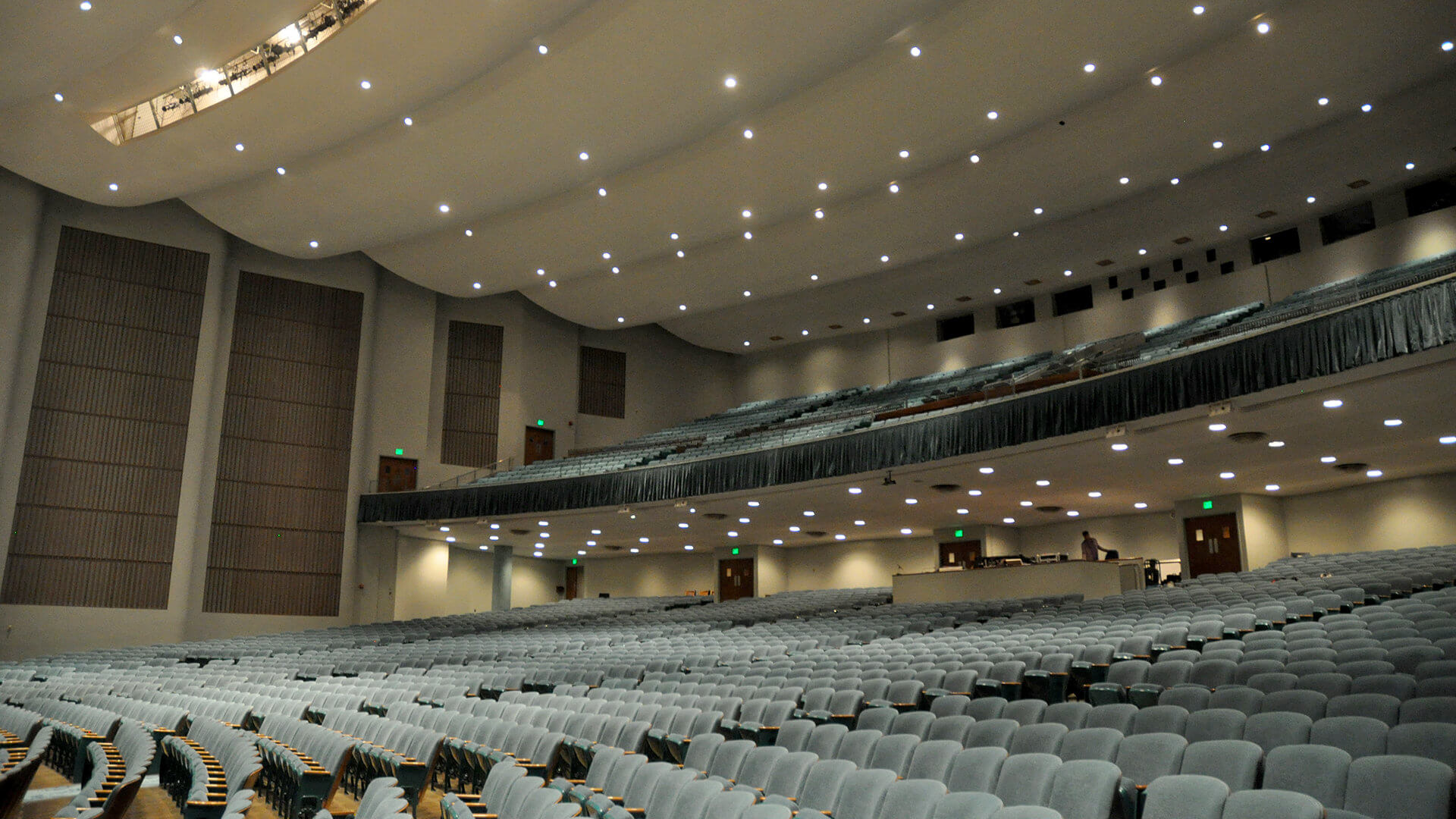 No Time Bar
Our partnership with Zoom enables schools to use our Virtual Auditorium for up to 500 participants
External Participants
It has a teriffic feature to add external participants be it school alumni or PTA Meeting.
Invitation With Joining Link
What's more, the participants get an auto-notification with joining link at the start of the meeting & records the attendance of each user.
Inter- School Competitions
This feature allows to add participants competing for inter - school competitions on a large scale.
Drag & drop
Amazing new feature that empowers the teacher to design report cards with simple drag & drop.
Perfect report card - by Teachers
Teachers can do as many iterations effortlessly to arrive at their perfect Report card, that too without the IT developers. It's a truly liberating experience!!!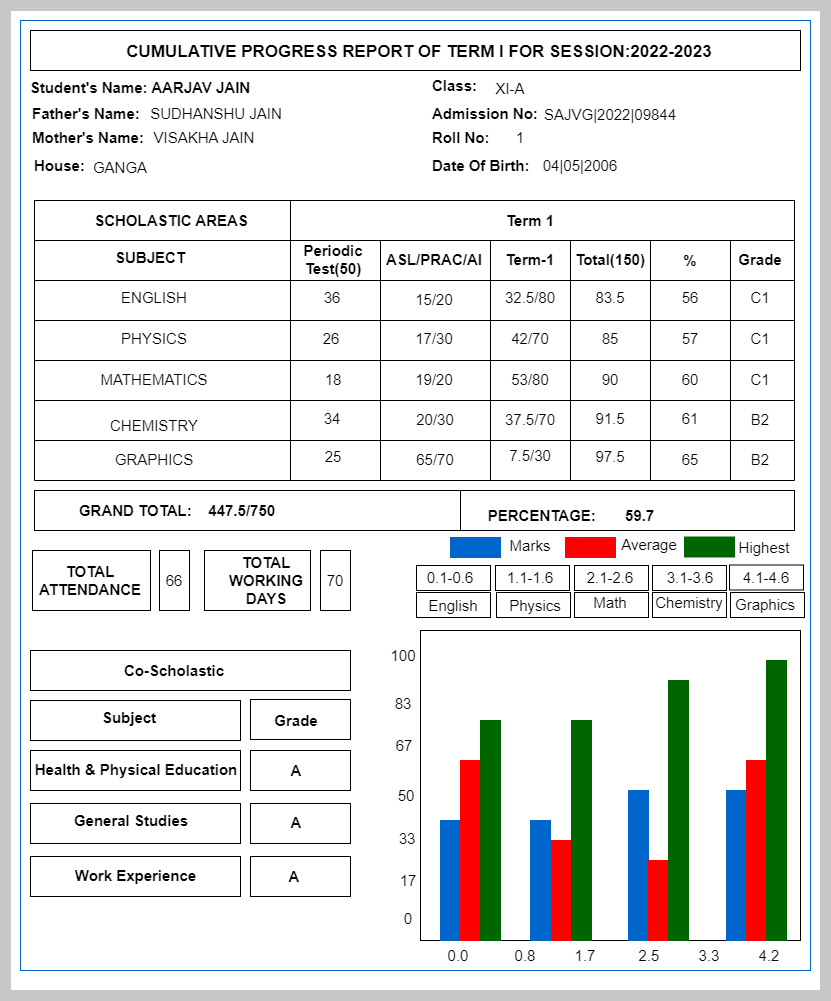 Extra-Curricular Activity
Nomination Of Child for ECA
It's genuinely empowering when the parents can not only see a list of ECA but also nominate their child for them. Of course, the school reserves the right to accept the nomination.
Viewing Activity Report
A parent can view his/her child's activity, how the child has performed and can also participate as an audience in the activity to help boost their child's confidence
Determining Activity Type
The activities are categorised as compulsory and not compulsory. A child has to participate mandatorily if the competition is compulsory.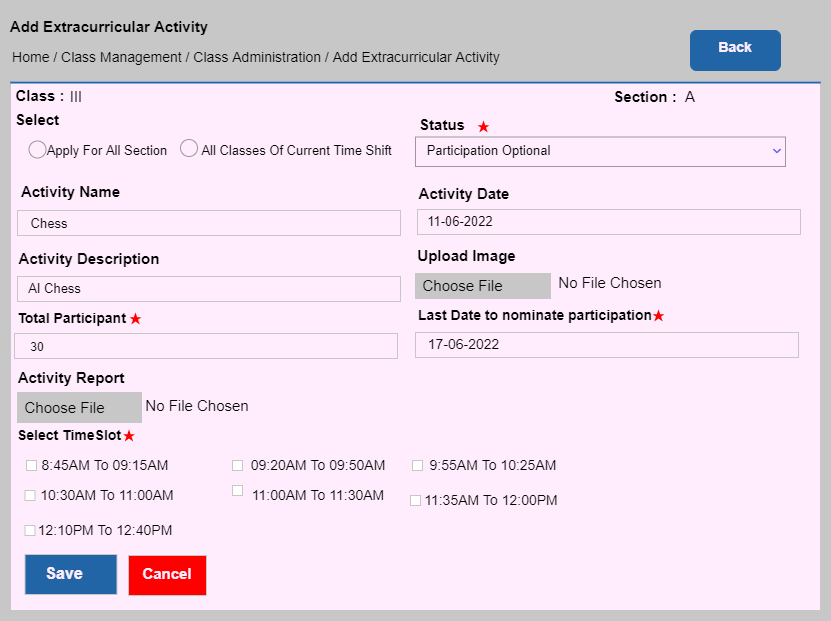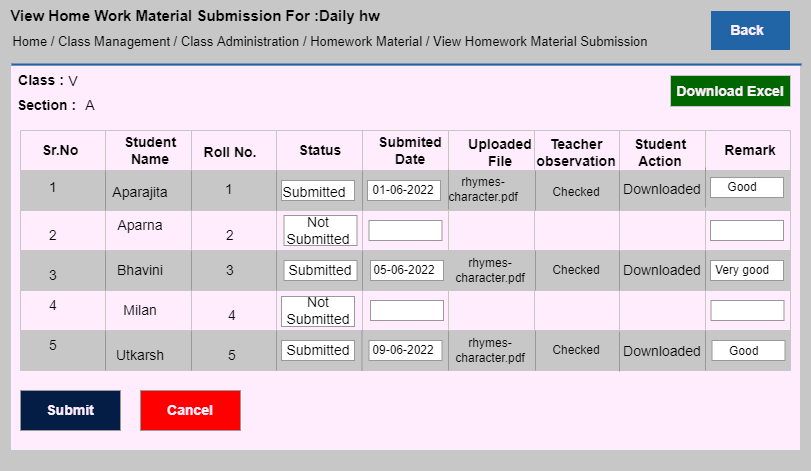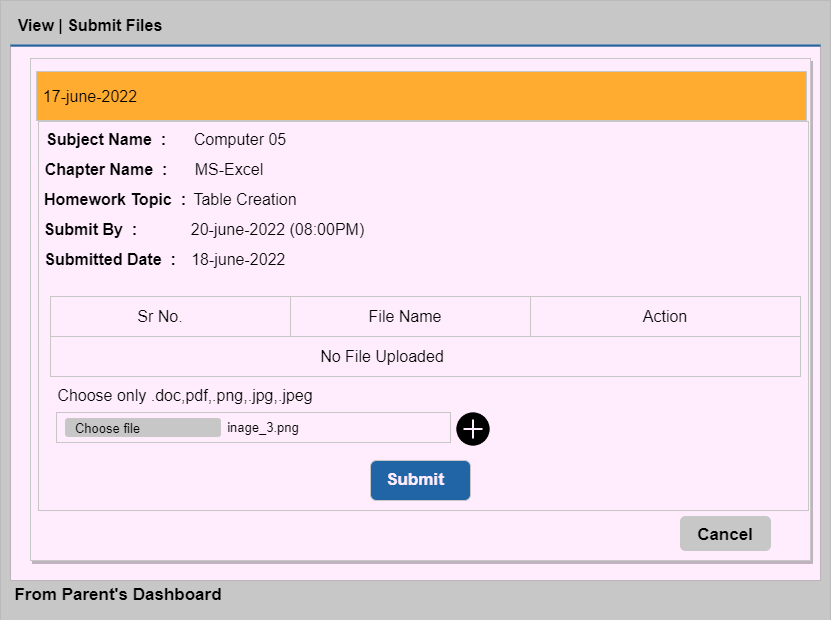 Assigning Homework
Teachers according to their class, section and subject can assign homework mentioning submit time and date.
Uploading Homeworks
Students can upload picture of their homework or any document file (word /pdf) and the same will be examined by the teacher
Remarks by Teacher
A teacher can put a remark on the same file whether the homweork is completed or not completed or submitted late which can also be viewed by the student.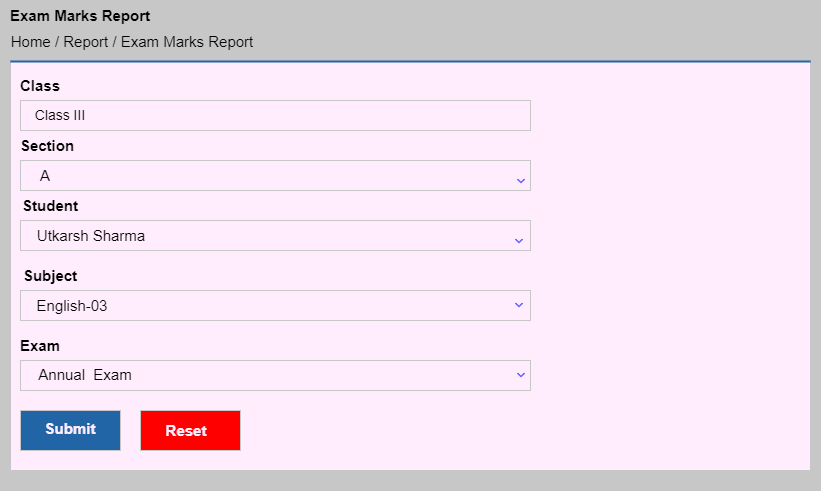 Student All Round Report
Going beyond academics, this report captures the overall personality of a student by including Extra curricular activity participation and other co-scholastic areas like sports and subjective assessment report from class teachers
Report card
Get Ready to Print files for Report Card - automatically for CBSE or any other board as per your requirements
Ability to take YOUR 'Detailed Report Card' online through our technically superior Coding team to deliver automated Report cards as per CBSE specifications
Result analysis (in-depth)
Comprehensive reports through Smart Reports* that gives a very detailed, incisive and thorough analysis
Subject wise & Exam wise meticulous analysis of academic performance with cross section analysis (comparison of student's marks with Median score, Mean marks and highest marks in the class) in vivid, easy to comprehend graphical displays
Trend analysis of Marks and Rank to establish unimpeachable Relative performance of the students in each subject across exams
PTM Dashboard Module
A comprehensive presentation and display of child's All-Round performance including academics with elaborate and vivid graphs for quick understanding of relative child performance. Also, allows a peek into student's extra curricular, sports participation supplemented with personalized evaluation from respective class teacher.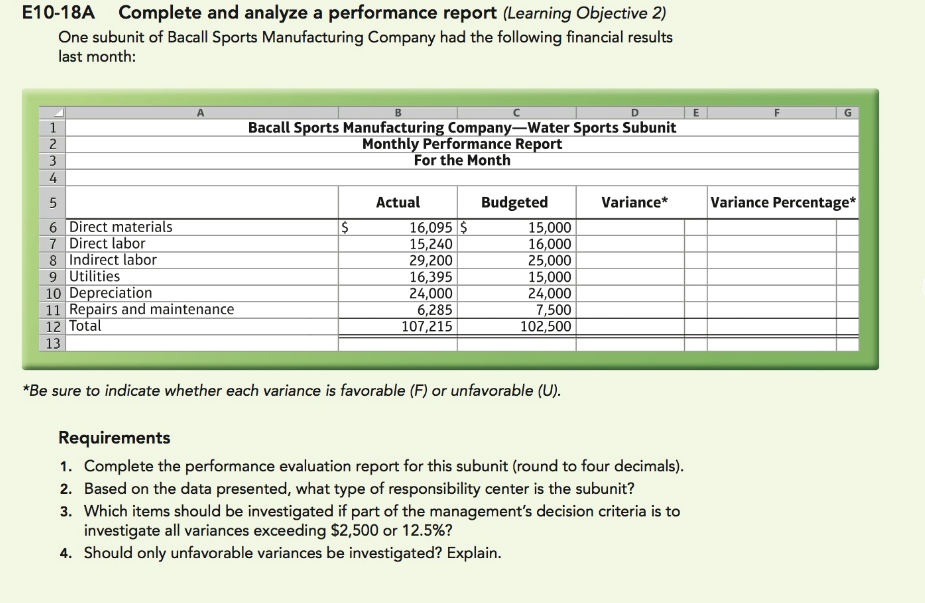 Voice Messages to parents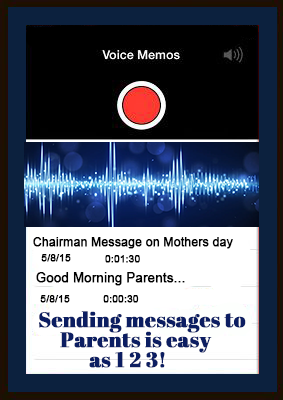 Let Your Voice Be Heard
This feature empowers school to share a precorded voice message with the parents and other audience like teachers on the app.
Question Bank Management
Questions are composed and stored for future use in the question bank according to subjects and chapters. Questions can be uploaded in word/pdf format as well.
Configuring Exams
Questions are configured from the question bank or the teacher can even add new questions to the question set. Marks and time limit assigned to each question.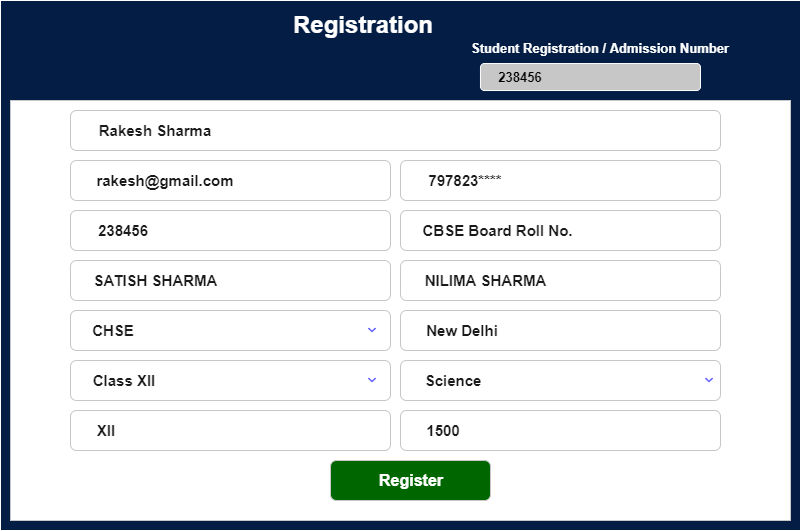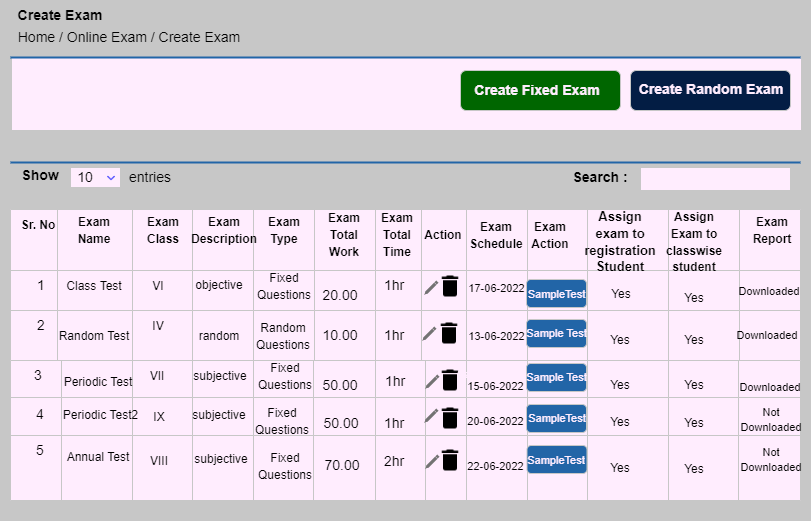 Fixed and Random exam
Fixed exam comprises of questions which are already set and appears in the same format. Random questions format changes for each student shuffling the question numbers which doesn't allow the students to cheat.
AI based proctor exam
The exam is fully AI enabled, the AI appears as a proctor , checks the movements of the student during the exam. At the end of the exam, proctor result can be downloaded in pdf format.
Auto generation of Result
The results are auto - generated in pdf and excel format as well. Individual scores wll be accessed as well.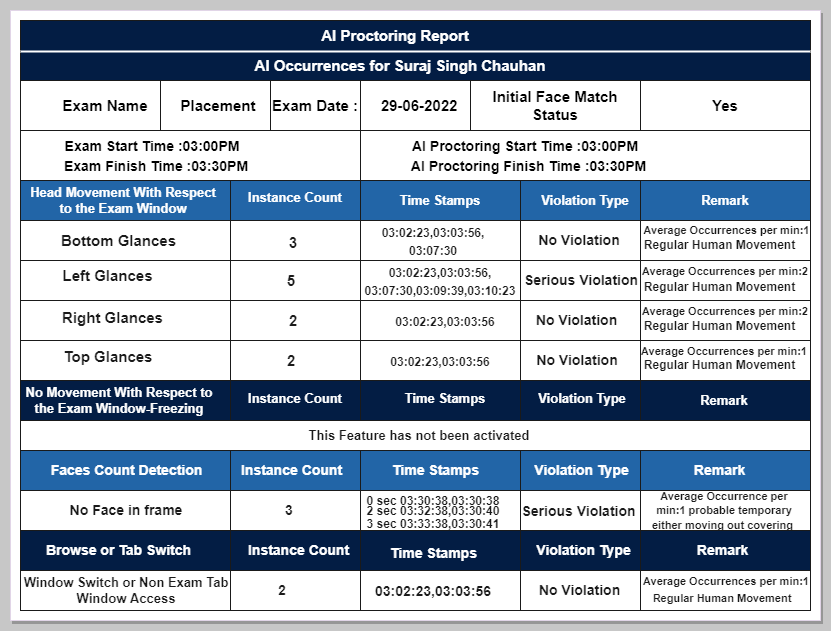 Challenges of Manual Exam Proctor
The process of Manual Exam proctoring beyond 10 students becomes challenging due to the limited bandwidth of any single human engaged in the exercise. Our AI-based proctoring can allow 1000s of simultaneous test-takers to be monitored and issue alerts for violations.
Benifits of AI proctor
Our AI engine verifies the user's face and detects movements or sounds in the exam window. It also detects if multiple tabs are opened during the exam
Instant Proctor Result
After the end of the exam, the proctor results can be downloaded in pdf format. Proctor also records the visuals of the candidate while appearing the exam.
Randomized Question Paper
Unique Question Paper
While creating randomized question sets manually for up to 4 sets of question papers have been done before, but what if we tell you that our system lets you give all 40 students in the class a unique question paper.
Shuffling Questions order
All the 40 sets confirming to the exact same criteria and standards that you choose. The question order shuffles everytime you refresh the page.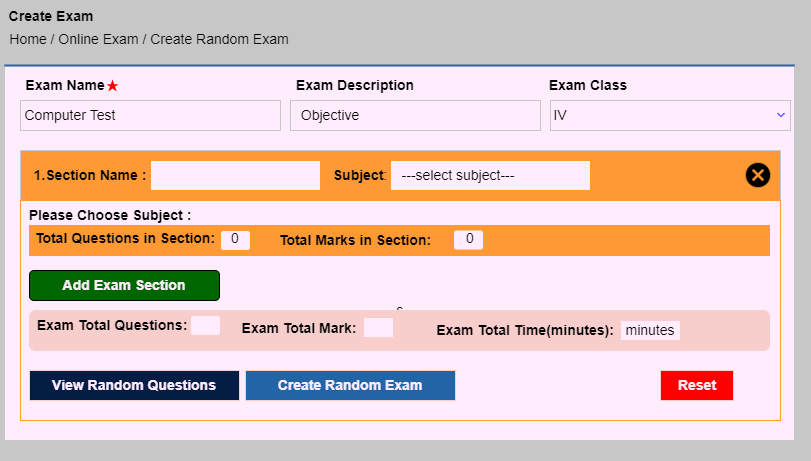 Question & Answer formats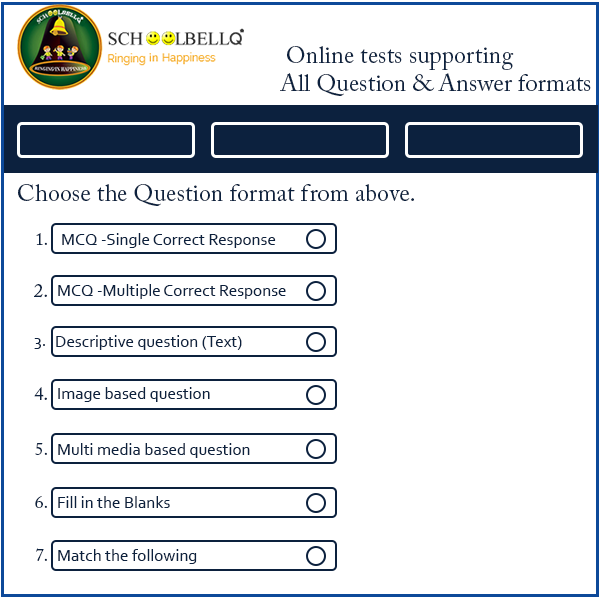 Supported Test Formats
Our systems allow users to overcome all limitations of the usual Online Test platforms. They can set Questions beyond MCQs, the question that requires written descriptive response, Special Character support (questions with special Scientific or Math symbols, Questions formats of 'Match the following' or 'Fill in the blank' etc
MCQ Question Format
MCQ question format allows to add more than 2 options for ecah question. The correct answer is mentioned along with the question.
Short Question Format
Short questions such as fill in the blanks, match the following have their respective answers tagged along with them. After the exam the correct answer is displayed at the side of the answer given.
Descriptive Question Format
The answers to the long questions are set with marks and time limit for each question.
Uploading Question
Option to upload a question image is also available.
Personalized Notifications
Our system delivers personalized fees notifications that give a significantly better impact on payments.
Bulk Sms
The bulk notifications are personally marked with name, invoice number, student name, amount.
Payment Link
Every Parent gets a personalized payment link enabling payment in a single click in mail or SMS.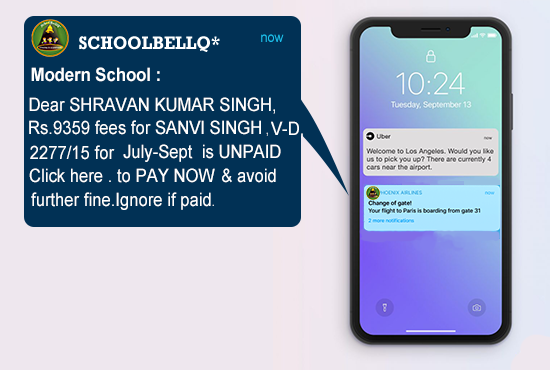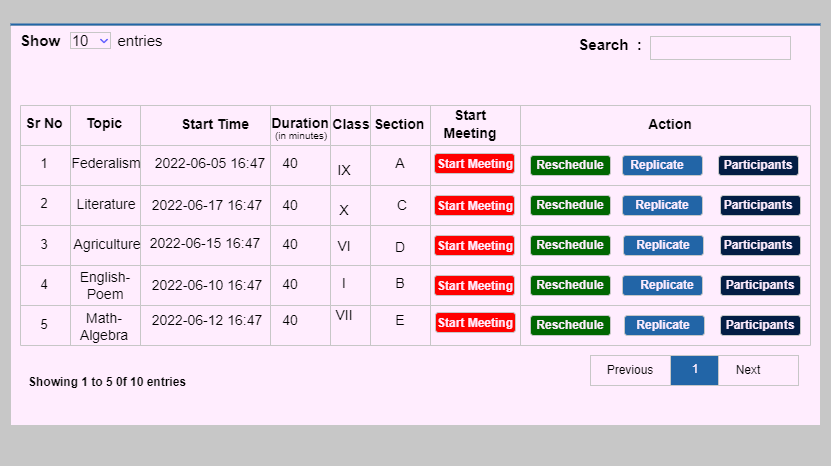 Scheduling Class
The classes on a daily basis are scheduled according to the time table. Zoom link is created for students. No student can attend the class without the link.
Attendance and Recording
Class wise attendance is maintained by the teachers and recordings of each class is available for download.
Restricted Entry
Entry is restricted for students without the link. Students entered late are moved to waiting room from where only the teacher can give them access. Principal or admin can go incognito in any class to inspect any online class
Teacher Log off vs Network Outage
When a teacher logs off, students are disconnected automatically from the class. In case of network outage, the students are moved to waiting room to avoid further chatting.
Supports Large Audience
Parents can attend the zoom class to see the real time activity of the child.
Capture for Online classes
In - Person Attendance
A student can mark himself present in the class by capturing his image in the app. The image will be saved along with the gps of the student present.
This is a mesh-network based capturing based on proximity detection
Online Attendance
A student can mark his/her in the online class by entering and marking himself present in the online class.
A prompt message pops up to check the attendance of the student.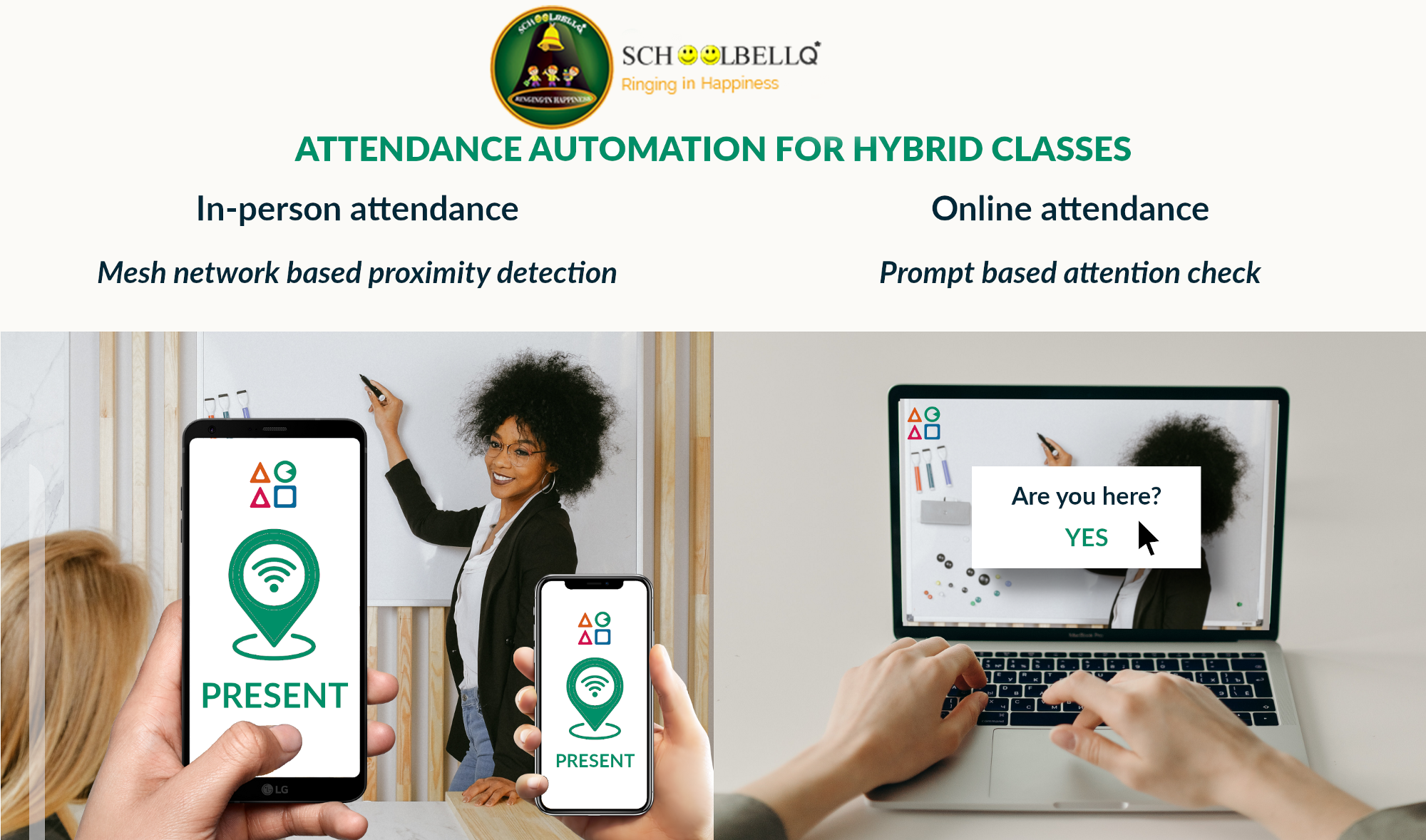 Period Wise attendance marks the presence of a student every period in a day. The teacher can mark the attendance if the class happens online or offline.
The attendance can be marked as present, absent and partially present period wise.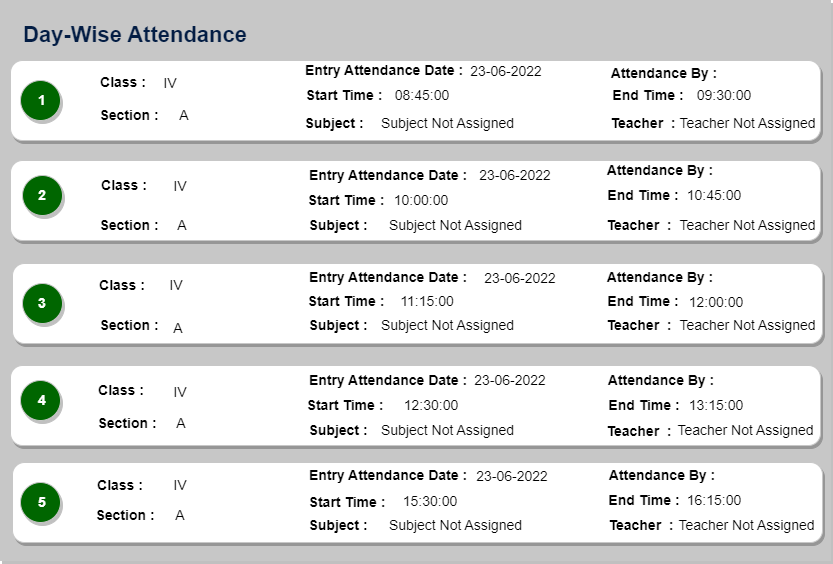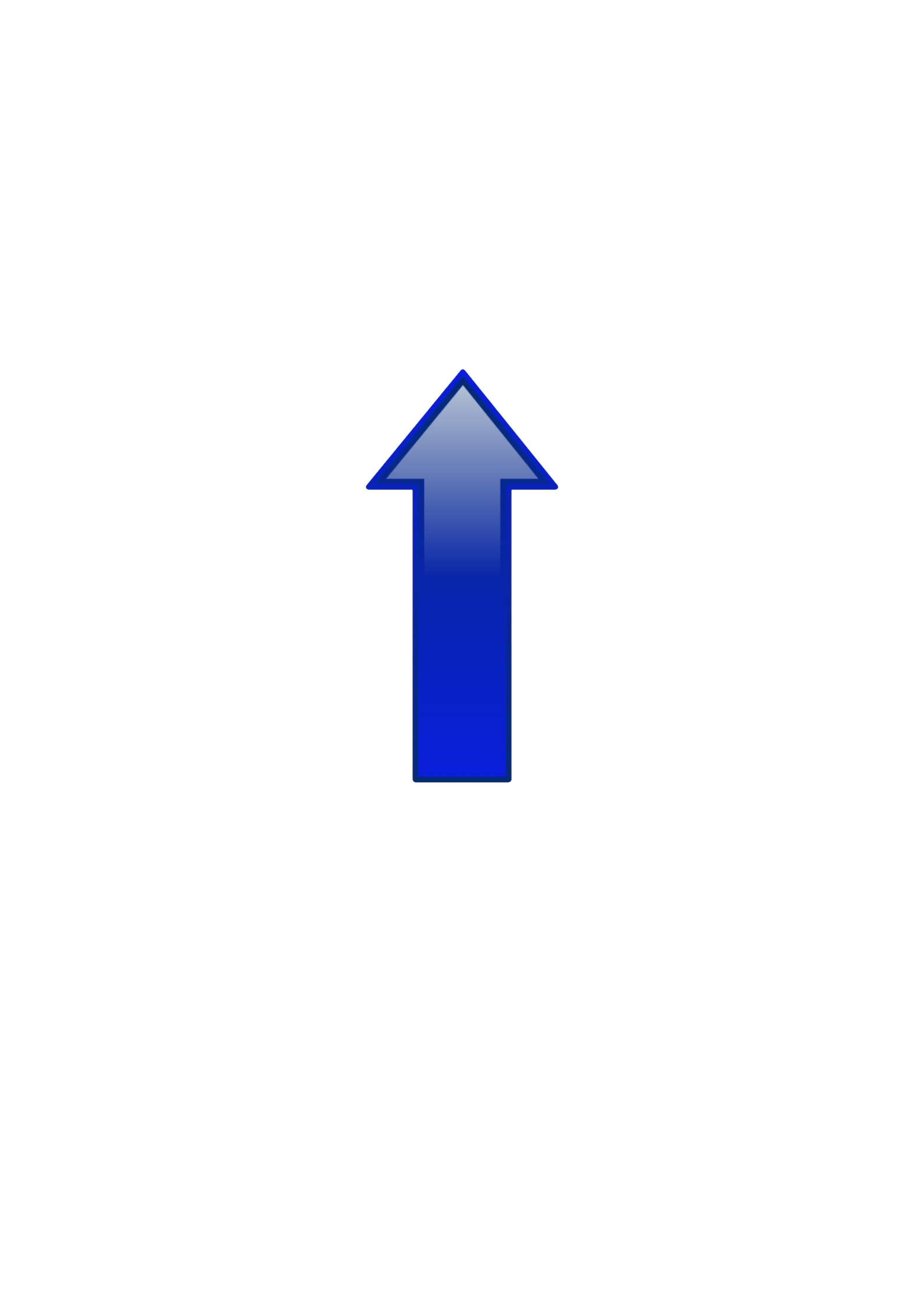 Step - 1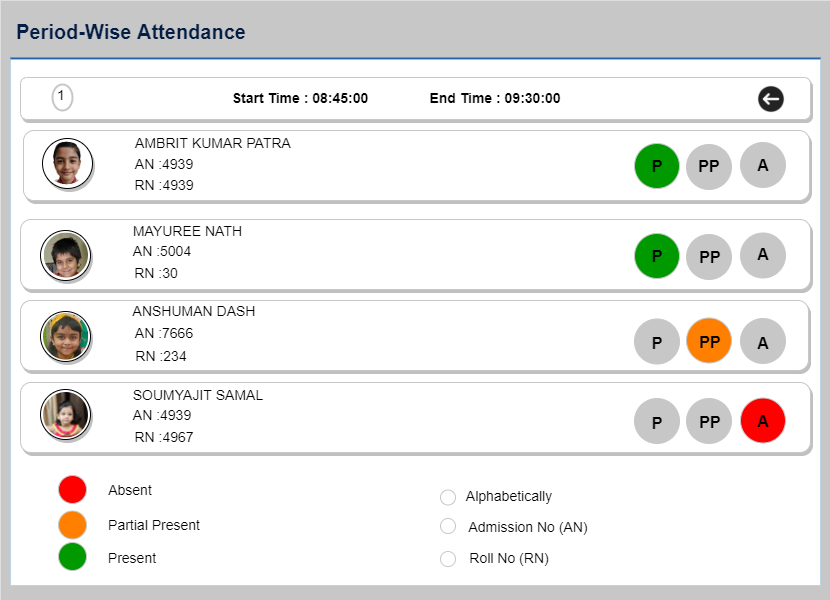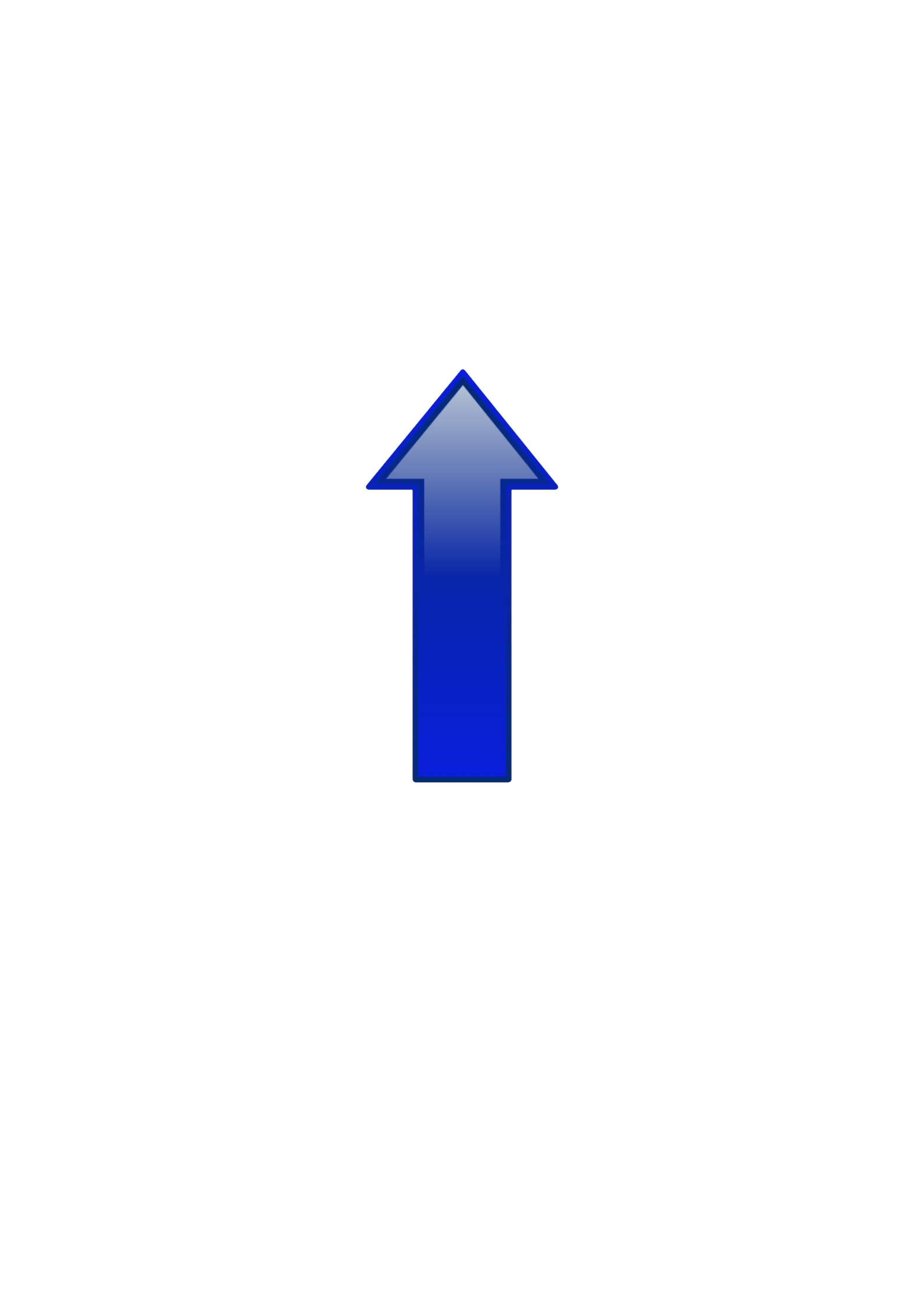 Step - 2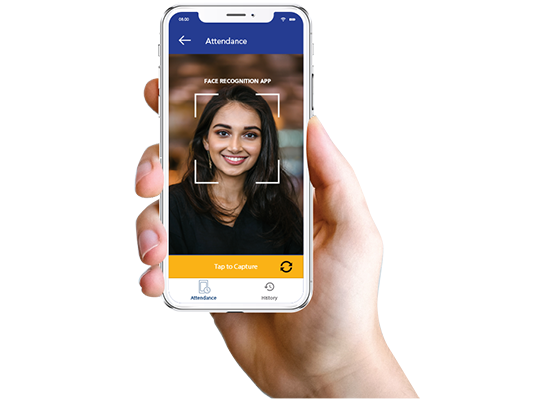 Like students, the staff can also mark their attendance through the app. It will be stored along with the gps. The details of the staff stored individually, so every time a staff marks his/her attendance, it reflects on their profile. We can replace virtual machines for marking attendance.
Students Face-recognition
A student can mark his/her attendance through face recognition. A student's face is recognised by the sensor as he faces the app on mobile or tab in school entrane or class. The parents and teachers can track the entry and exit of the child. Very easy to use user interfaces with high accuracy at lightening fast speed renders it to the usage in classes.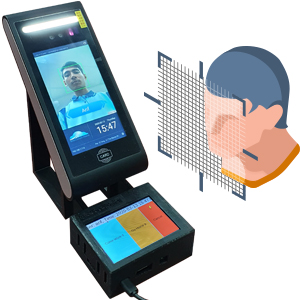 Get Ready to Print files for Report Card - automatically for CBSE or any other board as per your requirments.
Ability to take YOUR 'Detailed Report Card' online through our technically superior Coding team to deliver automated Report cards as per CBSE specification.
Ability to configure your own custom report cards.
Ability to make the report card available on platforms like webview , email and physically printable formats.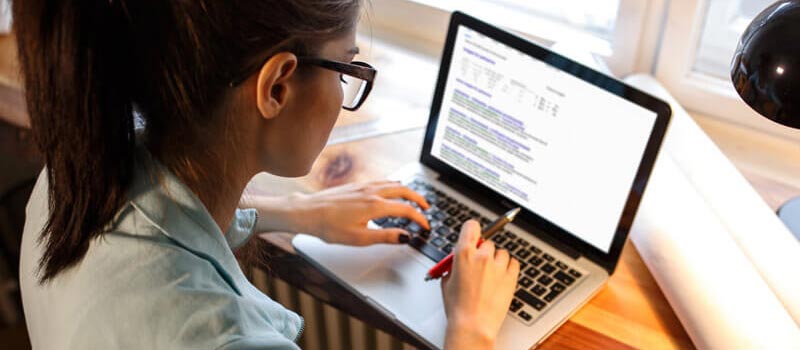 Choice of Payment Gateways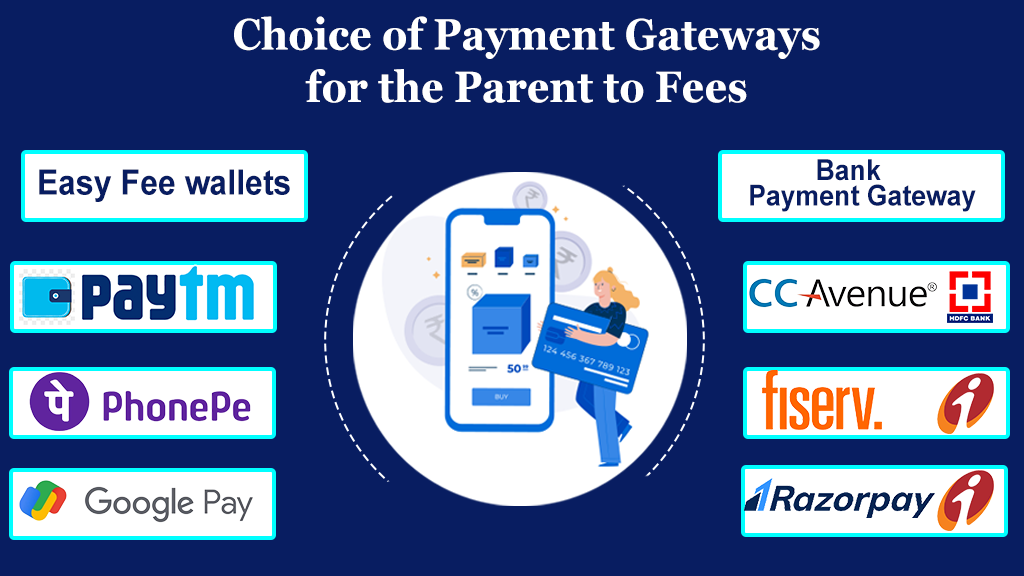 Choice of payment instruments are available to the parents
For payment of fees, a parent can pay the payment by different modes. The modes provided are Debit cards, Credit Cards, UPI, Wallets as well Net Banking. Different payment gateways are also available for convinient use of parents.
Working of Devices
An intellgent web of things that helps communicate between various devices. Our IOT experties include working with RFID cards along spectrum and integrating the inputs along various software applications.
Tracking Child's Movement
Our capabilities to integrate GPS devices on the buses and the RFID scanners on the buses also enables us to help parents update his child's pick up and drop location.
IOT with Machines
Through the world of APIs to the world of hard microprocessors we are able to integrate a lot of devices including intelligent billing systems on prepaid or postpid platforms. For the purpose of illustration we have integrated IOT between washing machine, circuit breaker end user app that enables us to regulate user washing machines based on the usage and the subsequent charging. And all that hapens in a keyless mannner through our apps, microprocessors, api's and IOT's.